New to the Mustang World!!!
08-14-2011, 08:53 PM
New to the Mustang World!!!
---
How's it going every one? I am a proud new owner of a 2002 Mustang GT Convertible 5-speed. I have been a part of many other forums and I have been reading a lot of your guy's posts. I will be honest I used to own a Camaro but the engine blew up. So I went out and didn't find anything worth the money until I came across this car. It has 99, xxx miles on it, I know that's a bit high but the car was just too nice to pass up. Everything on the car is stock and I have a list of mods to come. I know the first thing you guys will say is lower that 4x4 and I will tell you that is going to be happening in the next month, I am in working on making a new driveway to my shop. Well I won't keep you waiting any longer. Here are some pictures I took of here all cleaned up. Enjoy!!!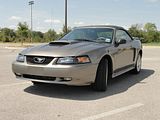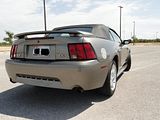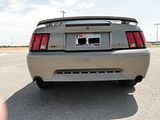 Thread
Thread Starter
Forum
Replies
Last Post
Vendor For Sale / Group Buy Classifieds
The New S550 2015-2020 Mustang
Mustang News, Concepts, Rumors & Discussion