here's my '98 Cobra
09-01-2008, 10:29 AM
2nd Gear Member
Join Date: Oct 2004
Posts: 182
here's my '98 Cobra
---
I've been doing alot of work on the cobra since I bought it about 5 months ago. Couple of mods include:
-JLT Cai
-FRPP shorty headers
-Custom h-pipe to single flows dumped
-3.73 gears
-MGW short throw shifter
-Wilwood 6 piston brakes
-3" aluminum driveshaft
-King Cobra Clutch
Griggs suspension including:
-Tubular K-member
-Tubular A-arms
-Bump steer kit
-Caster/camber plates
-Front/rear coilovers
-Torque Arm
-Differential Cover and stud kit
-Panhard bar
-Rear adjustable lower control arms
-Full length subframe connectors
Appearance:
-S281 wing
-Smoked tail lights
-Black bumper inserts
-18x9 and 18x10 black chrome saleen style wheels
-Smoked headlights and fogs
BEFORE: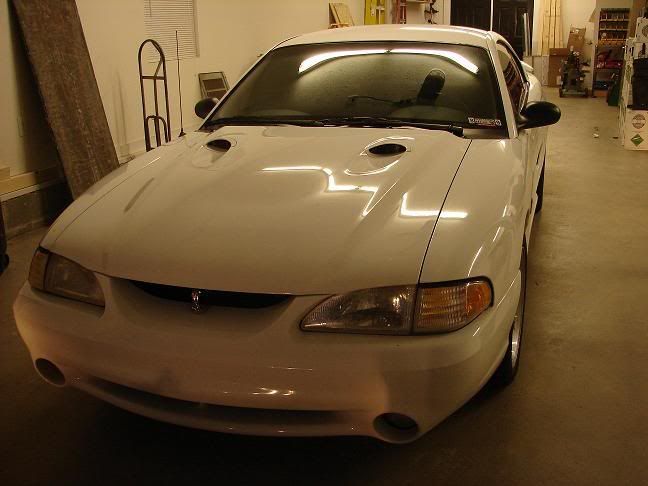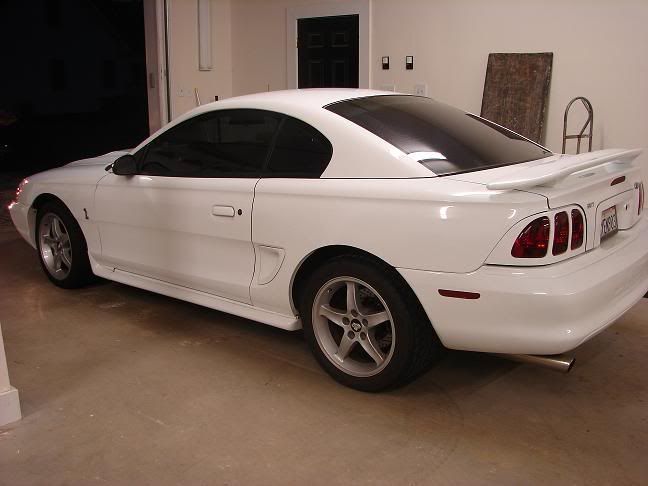 NOW: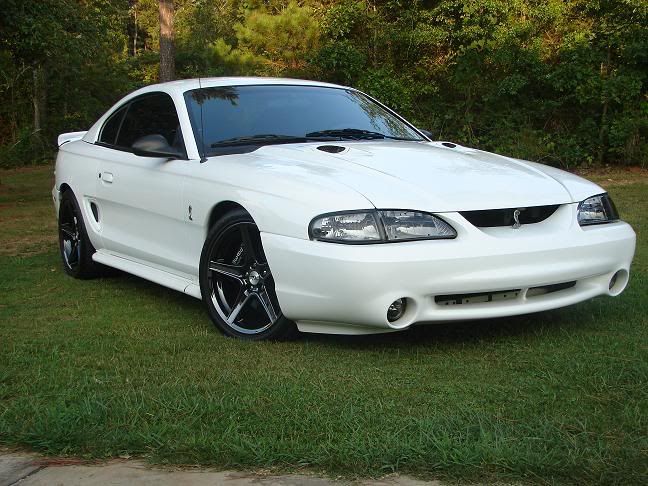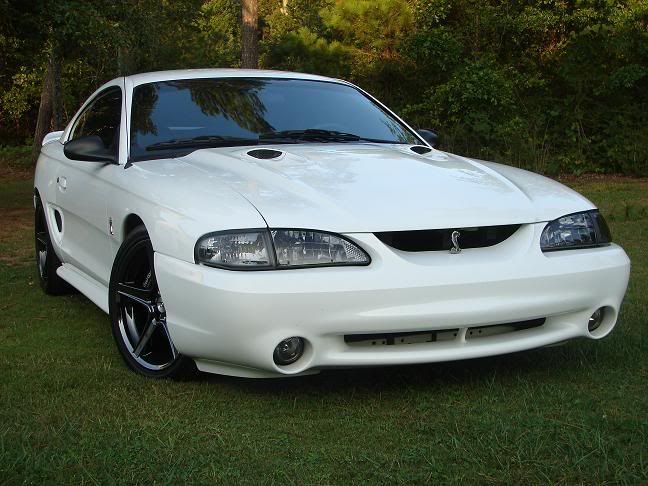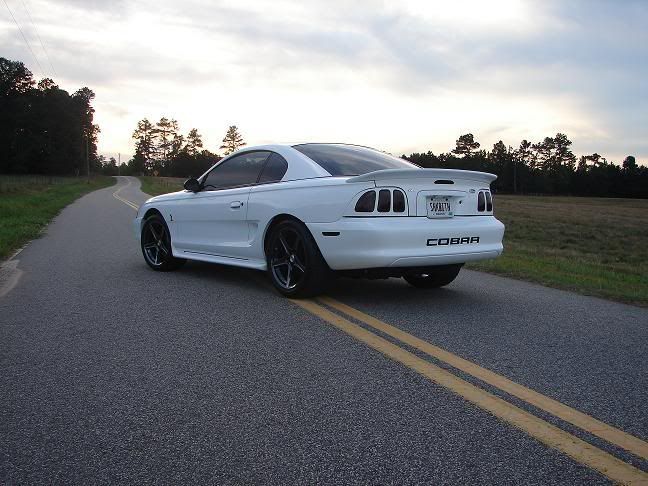 09-01-2008, 02:31 PM
2nd Gear Member
Join Date: Jul 2007
Location: PA
Posts: 242
---
yuhh

wrong headers and wrong gears. No offense but those 2 mods you have were pretty pointless. Shorty headers barely add much power, should have gotten long-tube. And as for gears, cobras love to rev and their power-range is in the upper rpms so getting at least 4.10s would really open her up, 4.30s being perfect shifting to 4th just before the trap
09-01-2008, 03:06 PM
2nd Gear Member
Join Date: Oct 2004
Posts: 182
---
suspension, gears, and headers were on the car when i bought them..not changin them


edit: also..it's my daily driver and i drive on the highway alot..so i don't think anything over 3.73 would be practical for me.
---
Last edited by roush2; 09-01-2008 at

03:39 PM

.
09-01-2008, 04:25 PM
---
Originally Posted by
roush2
I've been doing alot of work on the cobra since I bought it about 5 months ago. Couple of mods include:
-JLT Cai
-FRPP shorty headers
-Custom h-pipe to single flows dumped
-3.73 gears
-MGW short throw shifter
-Wilwood 6 piston brakes
-3" aluminum driveshaft
-King Cobra Clutch
Griggs suspension including:
-Tubular K-member
-Tubular A-arms
-Bump steer kit
-Caster/camber plates
-Front/rear coilovers
-Torque Arm
-Differential Cover and stud kit
-Panhard bar
-Rear adjustable lower control arms
-Full length subframe connectors
Appearance:
-S281 wing
-Smoked tail lights
-Black bumper inserts
-18x9 and 18x10 black chrome saleen style wheels
-Smoked headlights and fogs
Music to my eyes
Congrats on a sweeeeet lookin' ride
Jazzer
09-01-2008, 09:55 PM
2nd Gear Member
Join Date: Oct 2004
Posts: 182
---