Question on the Motoblue 42% udp.
03-26-2009, 09:14 PM
---
mine charges just fine, i have never had it dye on me. plus i have a semi big audio system. the alternator pulley only comes with the 94-98 packages.
This is what i got- # H.O. Water Pump Pulley
# H.O. Billet Crank Pulley
# H.O. Harmonic Balancer
# GOODYEAR GatorBack Belt
03-27-2009, 01:21 AM
1
---
03-27-2009, 05:58 AM
---
Well I'd like to get both, seems like together they would work well freeing up a few hp. So you said you have pics of swapping the yoke, because that seems like the hardest part.A little over $500 for the two isn't that bad.
03-27-2009, 05:02 PM
---
I would only do a 25%, but that's just me. If you get the 42%, make sure you get an alternator overdrive pulley - they can be found at VMP. Also, if you ever get a non-m112 supercharger, you're gonna have to go back to a stock pulley.
03-28-2009, 12:31 PM
1
---
here ya go, had to do some digging for these pics, it's been a while. Yoke swap isnt too bad, just some snap ring pliers, hammer, socket, I think that's it.
comparison
swapping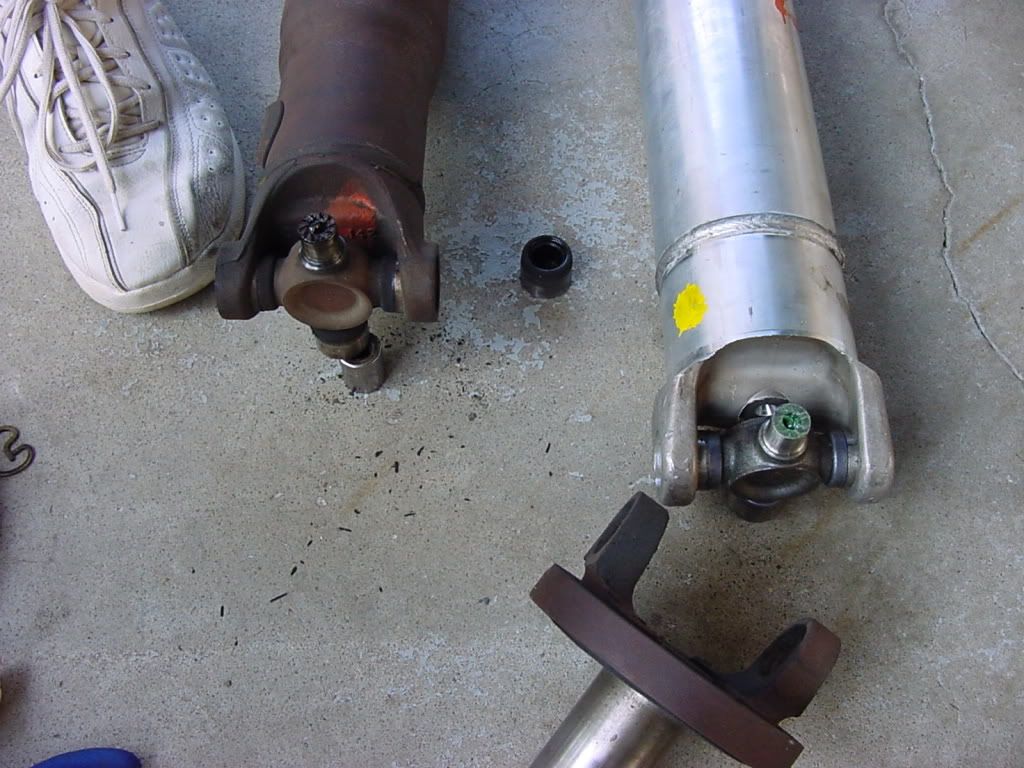 difference