3M headlight restore kit results
11-18-2011, 04:00 PM
Go Texas!!!
Join Date: Jul 2009
Location: Lincoln, NE
Posts: 4,607
3M headlight restore kit results
---
My headlights were terrible so I decided to try a restore kit before buying new ones. It turned out just about as good as I had hoped. They aren't brand new looking but they are TONS better.
This is the kit I bought:
http://shop.advanceautoparts.com/web...7CGRP2074_____
I used my own Porter Cable buffer instead of a drill. The process was very well written out in the instructions.
Here are a couple pictures: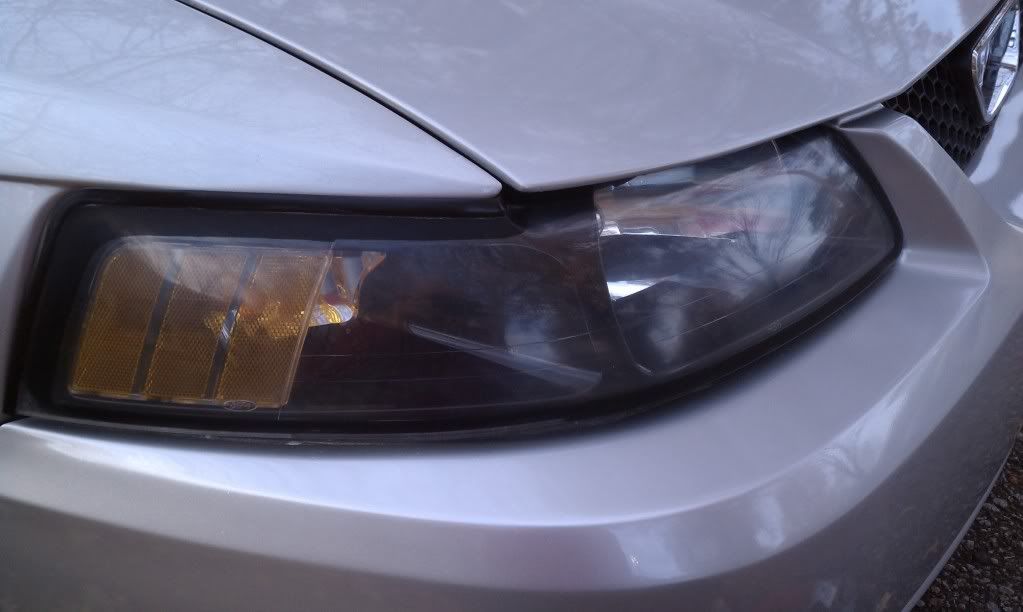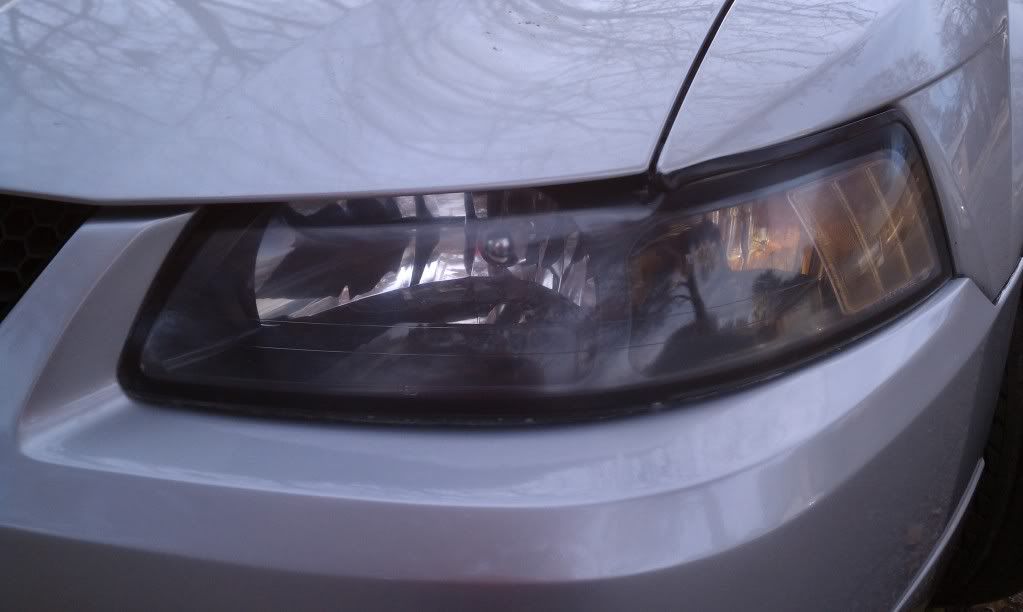 11-19-2011, 10:11 AM
---
Looks good, I also did the wet sanding thing to tied me over as well. Turned out pretty good. Finally broke down and purchased a set of clear corners from StangMods.

Very happy with them.
---
Last edited by 02GTman; 11-19-2011 at

10:18 AM

.
11-19-2011, 03:33 PM
Go Texas!!!
Join Date: Jul 2009
Location: Lincoln, NE
Posts: 4,607
---
From the quick searching around I have to agree. All the other kits I saw didn't come as complete as the 3M kit (different grit sandpaper, wet sand pad and compound).
03-19-2012, 10:27 AM
---
Hey everyone, I was considering posting a thread since besides cleaning my new Stang this is the only real mod I have done so far, but after a search I found this thread. I do want to say I agree and give the 3M kit 100% thumbs up, five times over. Normally this kit is $25! for some reason the guy rang it up and went wow! it's pulling up as $11 with tax in the computer, oh well and sold it to me last week! Yall might want to call O'Reilys and see if it's still this way in their system, if yeah, it's a good deal. I have before and after photos below. Enjoy!
As you can tell the sun was out and she has had a bath, wax, etc. in the second picture but the difference in the headlights has been amazing, not to mention I added a set of Sylvania Ultra Brights.
03-19-2012, 10:29 AM
---
I also want to point something out for you guys, in the future when you replace your windshield wipers with $20 each RainX wipees, make sure you see the plastic piece covering the entire lenght of the wiper blade. I drop for two days (as can be seen in the first photo) with a white plastic covering on the windshield wipers before noticing through the windshield a little white tag saying pull here to remove. lol
Thread
Thread Starter
Forum
Replies
Last Post
2001
,
3m
,
cables
,
car
,
headlight
,
headlights
,
headligths
,
kit
,
kits
,
mustang
,
restoration
,
restore
,
sylvania
,
tinted
,
white