Spark Plug Problems
07-24-2010, 07:14 PM
Join Date: Jun 2010
Location: Texas
Posts: 11
Spark Plug Problems
---
I am hoping that someone can help me figure out what is wrong with my mustang. I bought it for $1000 dollars(bad fuel pump, wouldn't start,at least that's what the seller told me) Changed fuel pump=no start.Ended up changing:fuel pump,alternator, coil, wires, cap, rotor, distributor, ignition module, fuel pump relay, power relay, battery, starter, battery cables, ground cables, computer, ignition switch, new ignition module and if i could think of anything else, i would probably change it too. (got more money than good sense).Fuel pressure is 40#,tested injectors with noid light and they are working, pulled them all and had flow checked=all good. Still won't start. Pulled new spark plugs and they are all black looking(see attachment), can anybody help me? From now on when a deal sounds too good to be true i am going to start slapping myself until it don't sound good no more.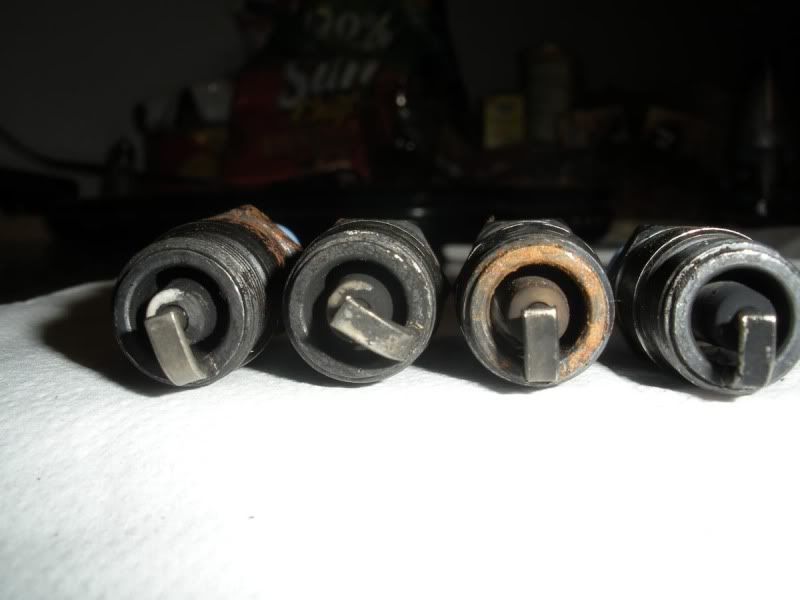 07-25-2010, 07:56 AM
---
Where in TX are you located?? Sounds like it is something simple but I would have to see it in person. I noticed you haven't said anything about setting the timing again just to be sure its right. Get a pic of your engine bay up
07-25-2010, 11:08 AM
Join Date: Jun 2010
Location: Texas
Posts: 11
---
I'm in S.A. MAF is fine, Barometric pressure sensor is fine, IAC is working, no air or vacuum leaks. However I did pull a compression check yesterday and i've lost compression in all eight cylinders, highest reading was 50PSI. Looks like it is time for a teardown.
Thread
Thread Starter
Forum
Replies
Last Post