The bending part is easy with the right lines, the flaring is a skill you need to learn as the lengths vary so much you may need to cut/dbl. flare some. Oh and don't forget to put the fitting on before doing the flare. You can rent a good flare tool set from the parts store and return it for a full refund when done if you want to save money. Keep the first line you mess up on and practice dbl flaring on it. It has to be clamped TIGHT in the holder so it doesn't slip, I had to tighten with a crescent so it wouldn't slip down. You'll learn how far up to leave the tip (3/8"? on flaring instructions) for the first flare.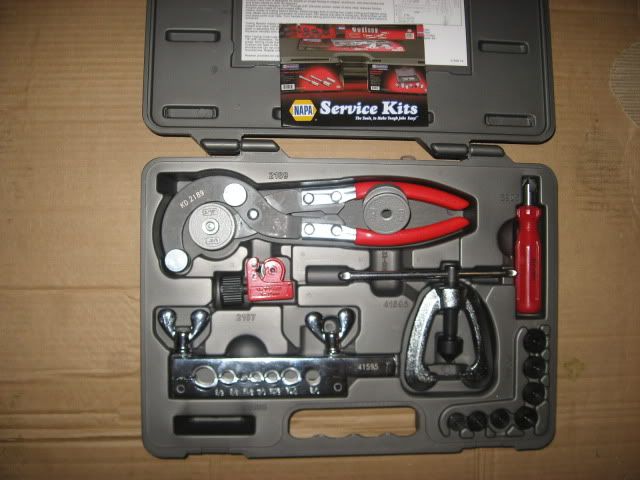 I used the new polymer coated lines (gray) from NAPA and they are the easiest to bend I have ever used and very forgiving of mistakes. They even had short lines with the 2 different sized fittings on each end I needed for the MC to dist. valve without cutting/changing fittings. I strarted the loop bends then switched to a 3/4" socket to wrap them around. I have never been able to bend a line in this tight of a circle w/o kinking. I ended up redoing all of my lines with the polymer coated.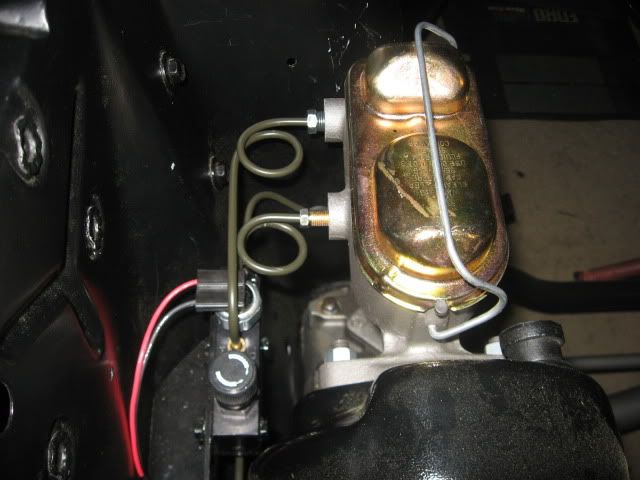 1. keep your old lines for reference/ fitting size when buying.
2. I used coat hangers to make any different routes I wanted to for reference.
3. take your time bending and flaring, keep mistakes to practice on.
Jon